Read Time:
4 Minute, 6 Second
The director of the Centers for Disease Control and Prevention is responding after Florida Gov. Ron DeSantis and the state's surgeon general advised against getting the new booster.
DeSantis advised against anyone under the age of 65 from receiving the shot while Dr. Joseph Ladapo claimed the federal government wasn't being safe about the risks.
CDC Director Dr. Mandy Cohen defended the new COVID-19 boosters as "proven safe" and "effective" and called the comments from DeSantis and Ladapo "dangerous."
"Vaccination against COVID-19 remains the safest protection for avoiding hospitalizations, long-term health challenges, and death," Cohen said in a statement. "As we head into the fall and winter seasons, it is important that Americans get the updated COVID-19 vaccine. They are proven safe; they are effective, and they have been thoroughly and independently reviewed by the FDA and CDC…Public health experts are in broad agreement about these facts, and efforts to undercut vaccine uptake are unfounded and dangerous."
It comes as COVID-19 hospitalizations rise across the country and Florida is seeing higher admissions levels than other states.
As of Monday, 43 of Florida's 67 counties reported moderate levels of weekly new hospital admissions for COVID-19 — a higher proportion than any other state in the U.S., data from the CDC shows.
Moderate levels indicate between 10 and 19.9 new hospital admissions per 100,000, and the CDC recommends wearing a mask if you are high-risk or self-testing before coming into contact with a high-risk patient.
Statewide, weekly COVID-19 hospitalizations have increased since the beginning of July from 951 the week ending July 1 to 2,406 the week ending Aug. 26, the latest date for which CDC data is available.
Although this is not a record-high in hospitalizations, it is the largest figure seen since the week ending Jan. 28.
"What is happening in Florida is that the number of cases [is] slowly creeping up," Dr. Dushyanth Jayaweera, a professor of medicine and infectious diseases expert with the University of Miami Health System and the Miller School of Medicine, told ABC News. "It's kind of anticipated. We were expecting [them] to go up in the winter, but now, this has come up even before that."
Jayaweera said there has been an increase in hospitalizations in his area, but many cases are not as severe as in previous years. Many patients are not admitted for COVID-19 but only find out they have it through testing.
"There are people who are testing positive inside the hospital, but they were not there for COVID," he said. "They were here for an operation or something else, and they tested positive."
He said there are multiple reasons for the increase, including more people gathering indoors and not wearing masks in crowded indoor spaces.
Another reason could be the variants, Jayaweera said. Currently, EG.5 and FL.1.5.1 — related to XBB, an offshoot of omicron — are the two most prevalent subvariants circulating in the country. Those variants make up about 36% of cases, CDC data shows.
"The latest omicron variants have led to more infections but less virulent viruses," he said. "So, the important thing is that they are not as virulent as when it was with the delta and previous viruses."
Similarly, Dr. Vinay Pallekonda, chief medical officer at HCA Florida West Hospital in Pensacola, told local ABC affiliate WEAR that his hospital has seen an uptick in COVID-19 patients, but few are experiencing serious complications.
"I think we're dealing with this virus in the best way possible," Pallekonda said. "Right now, we're not quite ringing the alarm bell that we'll fill up our hospitals in the emergency departments with this variant."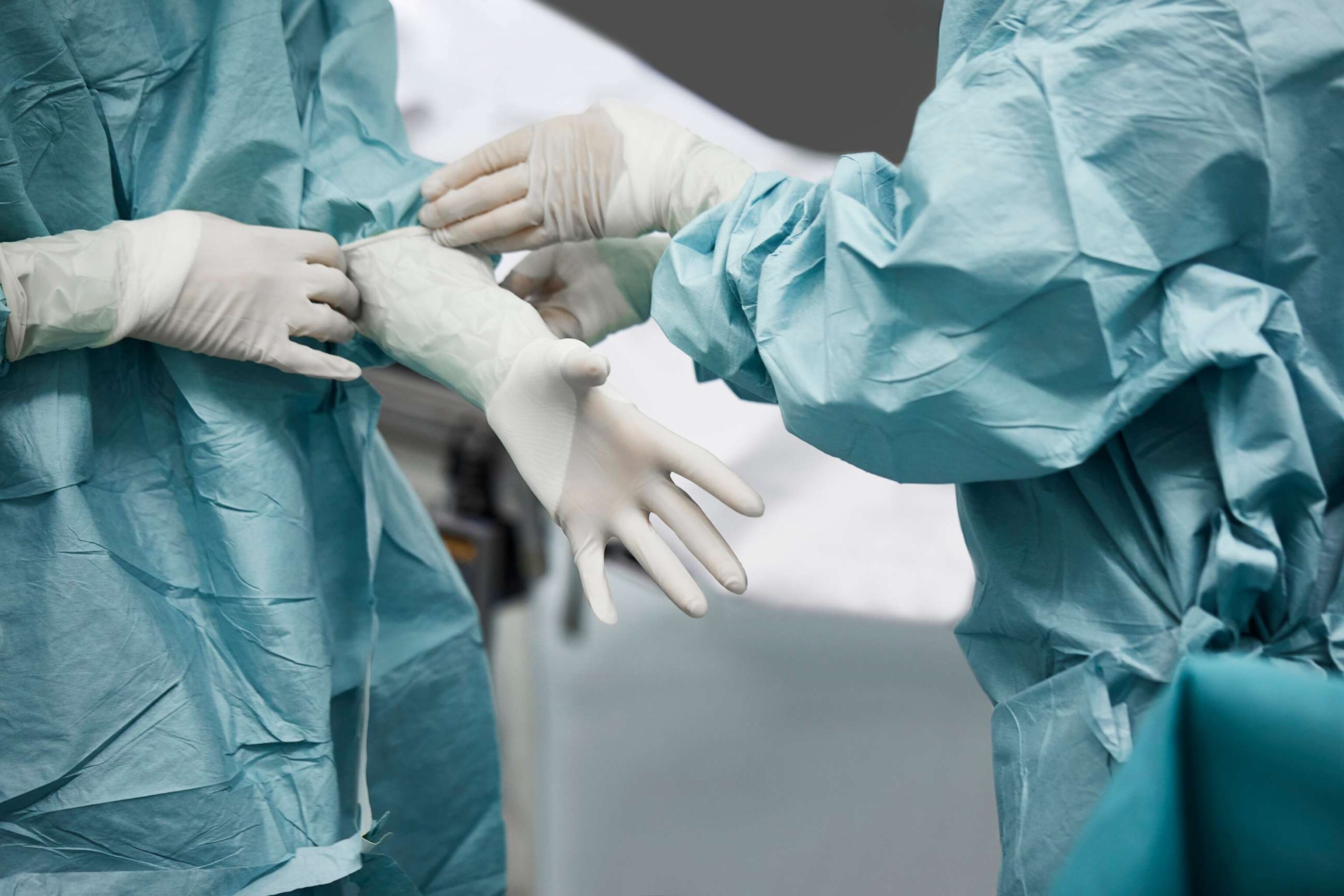 However, experts have said a new booster could help stem a potential wave of COVID-19 cases and hospitalizations in the future.
The Food and Drug Administration approved an updated booster Monday that targets the variants currently circulating for those aged 12 and older and authorized it under emergency use authorization for those between 6 months and 11 years old.
The CDC's advisory committee recommended boosters for all Americans aged 6 months and older on Monday, which was followed by a sign off from Cohen.
Recent data has indicated the shot could offer additional protection against currently circulating variants and even the newer subvariant BA.2.86, which could help stem a potential wave in the future.
Jayaweera recommended people get the booster when they can but warned against assuming it's guaranteed protection against infection.
"Overall, getting the booster will [help] prevent you ending up in hospital even if you get infected," he said. "The whole idea is you don't want to end up in hospital on a ventilator."
ABC News' Justin Gomez and Will McDuffie contributed to this report.