Read Time:
3 Minute, 43 Second
At just 21 years old, the Sam Sulek diet has allowed the bodybuilder to achieve what many bodybuilders can only aspire to accomplish at such a young age.
With the help of a specifically curated meal plan and a carefully planned workout routine, the powerlifter has been able to achieve his body goals in a way some would consider unconventional.
Unlike most of his contemporaries, who would argue against including sweets and savouries in their fitness diets, Sam Sulek decided to take a different path in his fitness journey and that has definitely bore him results.
A testament to the same is his physical statistics. At just 21 years of age and 5 feet 11 inches in height, Sam Sulek weighs approximately 240 lbs which is around 109 kilograms.
In order to power through all his workouts and build muscle during his bulking phase, he makes sure that he consumes substantial amounts of calories, which on most days can go up to 5,200 calories. On a normal day, Sam consumes up to five meals, which form the crux of the Sam Sulek diet, these include:
Meal 1: A quarter measurement of chocolate milk
Meal 2: A pre-workout meal comprising of cereal
Meal 3: A post-workout meal of protein shake
Meal 4: A meal from Five Guys
Meal 5: Donuts from Krispy Kreme along with four cups of milk
---
How is the Sam Sulek Diet different from all the other diets in existence?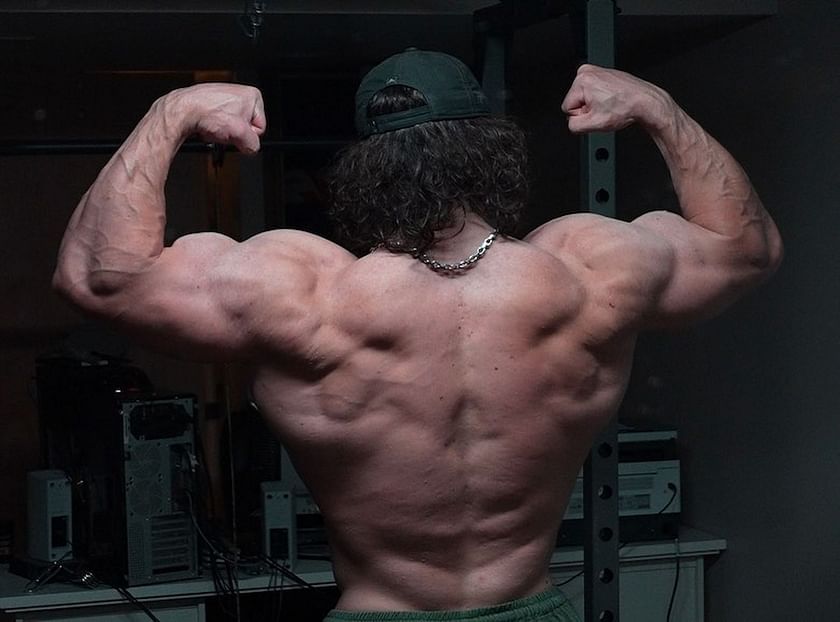 What makes the Sam Sulek diet different from all the other diets followed by popular bodybuilders and powerlifters is the inclusion of certain food items that one won't consider conventionally acceptable for someone who is embarking on a personal fitness journey.
Unlike most other fitness diets in existence, Sam's diet does not primarily consist of "clean food". He makes sure that he consumes ample amounts of calories to bulk up and pairs it up with food items that can provide him with enough nutrition for his well-being.
He also makes sure that his meal plans are fun, flavourful, and interesting for both him and those who are keen on following the Sam Sulek diet plan.
---
The Sam-Sulek diet comprises a carefully curated meal plan that allows the bodybuilder to bulk up
On a typical day, Sam Sulek consumes up to five meals which are packed with all the calories that he requires for the day and for bulking up in the long run. He starts his day off by consuming a quarter of chocolate milk, which provides him with all the essential nutrients along with the calorie requirements of his body.
Next, as a pre-workout meal, Sam consumes cereal that rewards him with enough carbohydrates before starting out on his workout. This makes sure that he has sufficient energy to push through his strenuous and complicated workout routines. As a post-workout meal, Sam consumes a protein shake which allows him to pack in the proteins required for recovery and growth.
The next meal in the Sam Sulek diet is something that would surprise many. For his fourth meal of the day, Sam pays a visit to Five Guys along with some of his friends. While there, he indulges in fast food items that help him reach his daily caloric intake. For his last meal of the day, Sam satisfies his sweet tooth by enjoying Krispy Kreme Donuts and four cups of milk.
---
Besides sticking to his distinctive meal plan, Sam Sulek also makes sure that he trains and builds up each part of his body. You can find excerpts of the same on his TikTok and YouTube channels.