Read Time:
9 Minute, 8 Second
Facials have long been considered your skin's best friend. Ensuring multiple benefits in one go, a good facial kit allows your skin to soak in the goodness of various products and produce a glow from within.
While visiting a salon is one of the easiest ways to get this skincare treatment done, investing in the right facial kit can also get you glowing skin at home. Just create a relaxing environment with some soothing music, dim lighting and aromatic candles, and your DIY facial kit will take care of the rest.
Benefits of using a facial kit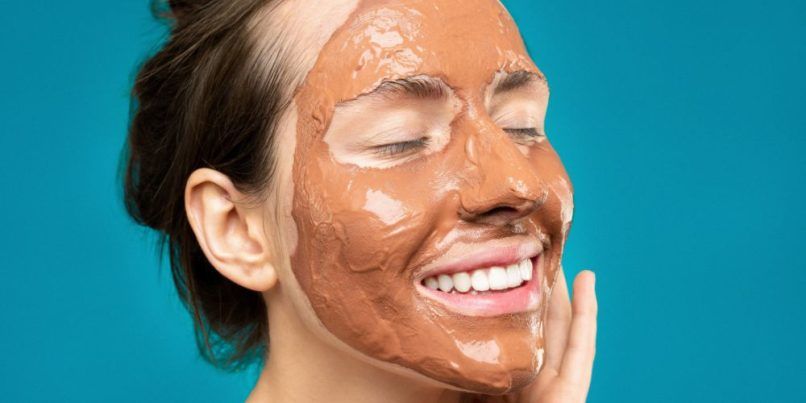 A facial kit is a complete assortment of products that comes along with instructions on how to use each product by yourself. It gives you all the benefits of a salon-like facial treatment, including deep cleansing, intense hydration, blood circulation and treating conditions like acne and blemishes.
Easy to use and infused with quality ingredients, at-home facial kits can also combat various skin issues like hyperpigmentation and sun tan.
What are the types of facial kits available in the market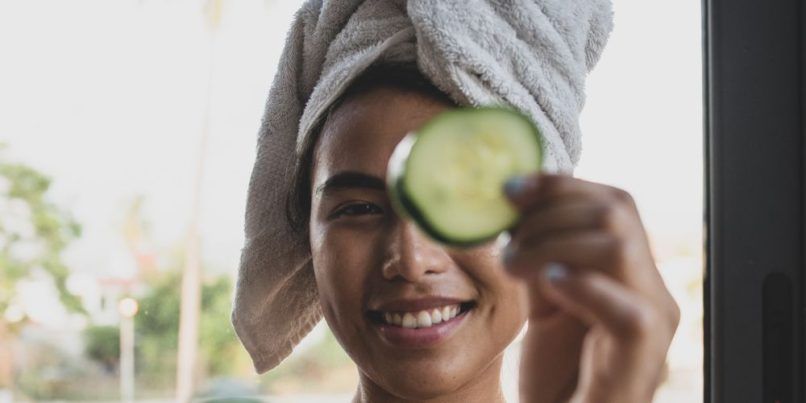 Facial kits are available in various formulations to address different skin concerns. While fruit facials are popular among women who seek glowing skin, herbal facial kits are ideal for those seeking deeply cleansed skin with improved blood circulation.
Some other types include facial kits infused with the goodness of Ayurveda and other kits that focus on de-tanning and removing blemishes and wrinkles.
How to use facial kits as per your skin type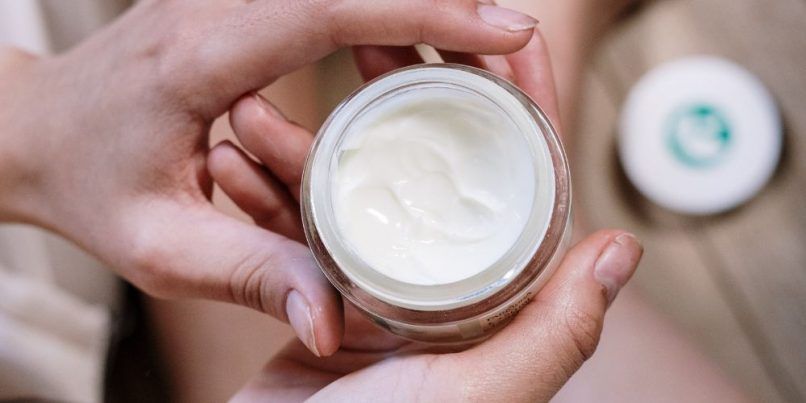 Only a facial that suits your skin type can help you achieve the desired results. Hence, it is important to identify your skin concerns and target them accordingly.
If you have dry skin, choose a facial with a deep hydrating mask and a rich massage cream. Additionally, facial steaming is also recommended to remove any dirt that is deeply ingrained in your pores. A fruit facial is a great option for people with dry skin.
If you have a combination skin type, you should only use facial kits with mild products. While scrubbing too hard can lead your skin to lose its natural moisture, using creamy products can clog your skin and cause breakouts. So, it is important to strike a balance.
If your skin is oily, you should use a facial with natural ingredients that will cleanse your pores and remove the excess oil. A pearl facial kit or a herbal facial kit are your best bets.
If your skin is sensitive, avoid facials that use excessive scrubbing or skin-peeling solutions like alpha hydroxy acids (AHAs). Instead, opt for gentle formulations derived from herbs or fruits.
Step-by-step DIY facial at home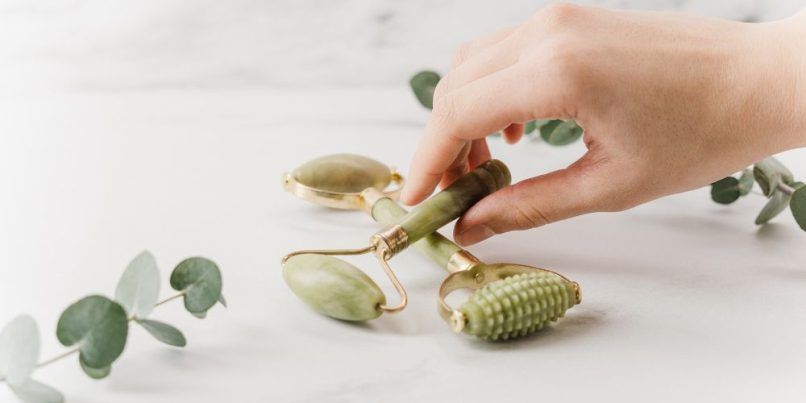 Facial kits usually contain cleansers, scrubs, soothing gels, massage creams, face packs and moisturisers. Each kit comes with a detailed guide on how to use the products efficiently.
First, use a cleanser to gently purify your skin and remove dirt from your pores.
Next, apply a scrub containing exfoliating agents to slough away the dead cells from the skin. It helps unleash fresh skin.
After that, apply the soothing gel that helps lock in the moisture and keeps your skin soft and supple.
The massage cream is a crucial step that comes next. After applying the cream, massage your face and neck gently. It promotes blood circulation and helps achieve glowing skin.
You should use a face mask after the above steps. The face mask helps remove tan and tightens your skin.
Finish the procedure off with a moisturiser that will keep your skin hydrated. It is also important not to miss out on using sunscreen before you step out in the sun.
Things to take care of while doing a facial at home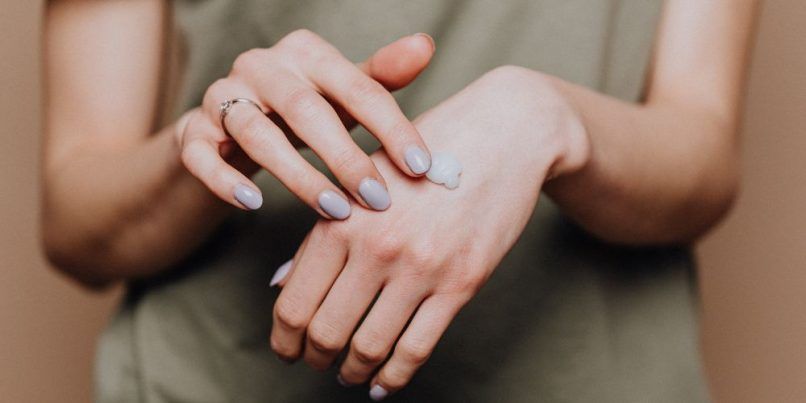 Invest only in kits from reputed brands while doing a facial at home. It is highly recommended to do a patch test of all the products on your arm and observe if any irritations or allergies occur. In case you note any such issues, you must immediately wash away the product and consult a physician.
People with extremely sensitive skin should only use a facial kit after consulting a dermatologist. Always read the instructions on the package and follow all the steps diligently. You can refer to YouTube videos to get the massage techniques right.
With many products and recommendations around, it can be quite a difficult task to choose facial kits online. Our list of eight efficient facial kits can help you make up your mind based on your skin type.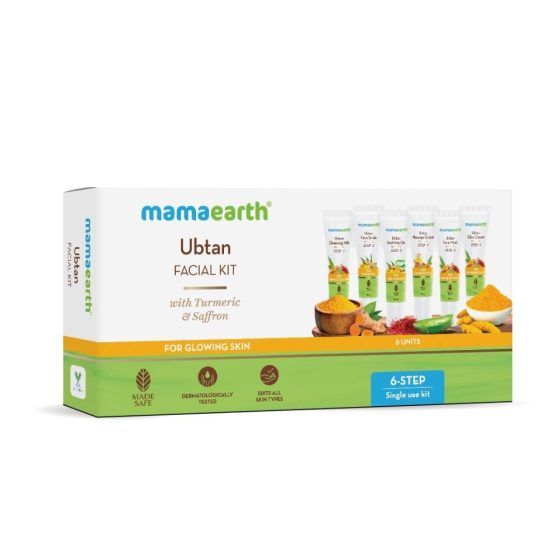 The Mamaearth facial kit comes loaded with the goodness of ubtan, made from natural compounds like turmeric, gram flour and sandalwood. This unique formulation is known to revive dull skin.
This six-step facial includes ubtan cleansing milk, ubtan scrub, ubtan soothing gel, a face mask, massage cream and a glow cream. The cleansing milk is lightweight and non-greasy and infused with the nourishing properties of shea butter and coconut oil to gently remove impurities from the skin. The scrub contains exfoliants like turmeric and walnut. While the non-sticky soothing gel keeps your skin hydrated and fresh all day long, the massage cream promotes blood circulation, thereby giving the skin a fresh glow.
The glow cream is the last step in the regime that seals in moisture to keep the skin rejuvenated for a long time.
Image: Courtesy Amazon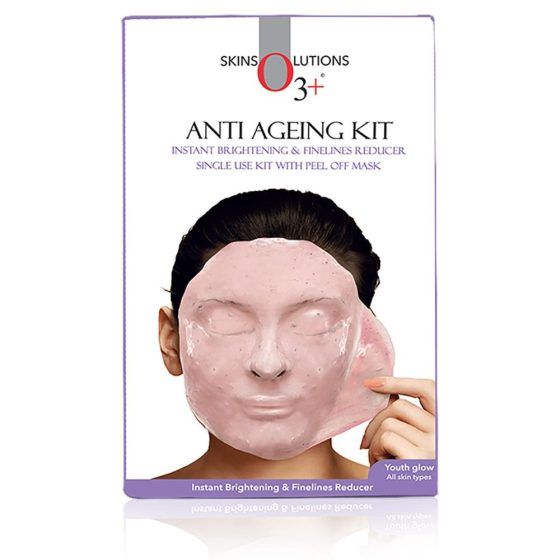 The O3+ anti-ageing set is a four-step facial kit that suits all skin types. It is rich in jojoba oil, which keeps your skin hydrated. Bisabolol, another ingredient present in the products, promotes the youthful appearance of the skin. Meanwhile, the aloe vera extracts make the kit great for soothing the skin. 
The set includes an anti-ageing milk wash, an anti-ageing sugar scrub, an anti-ageing dermamelan massage cream and a peel-off mask.
Image: Courtesy Amazon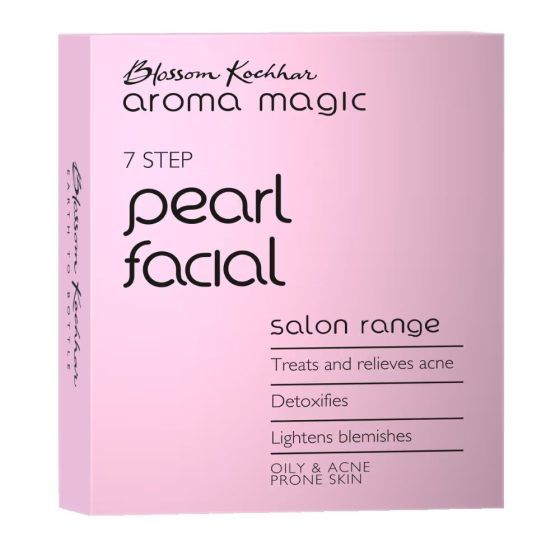 An ideal facial kit for oily and acne-prone skin, the aroma magic pearl kit includes seven steps that will help you uncover clear skin. This facial kit aims to detoxify infected skin from the inside, thereby controlling acne. It also reduces blemishes. 
The kit contains a face cleanser, skin serum, exfoliating gel, pearl glow gel, oxygenating gel, face pack and sunscreen.
Image: Courtesy Nykaa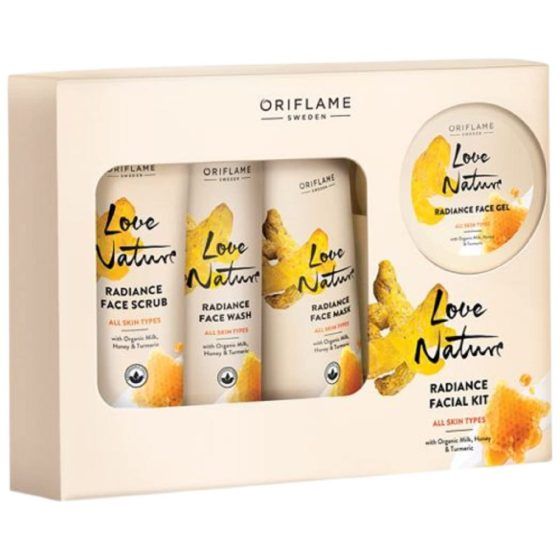 Loaded with the goodness of organic honey, milk and turmeric, the Oriflame Radiance facial kit suits all skin types. Honey has anti-microbial and anti-inflammatory properties, which keep the skin healthy, and milk is a known natural cleanser. Turmeric removes hyperpigmentation and provides you with radiant skin. 
The kit contains a face wash, face scrub, face mask and a face gel.
Image: Courtesy Amazon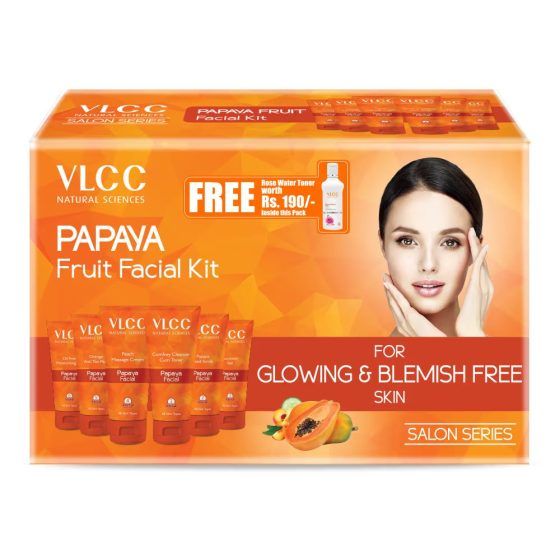 A fruit facial is preferred by many when it comes to pampering the skin. A papaya facial kit is a must-try if you want blemish-free skin with an even complexion. The kit comes with the goodness of papaya, which is rich in an enzyme called papain and vitamin A. This helps break down inactive proteins and, in turn, removes dead skin cells. 
The kit also comes infused with the goodness of watermelon, peach, orange, and cucumber. The moisturising products help your skin lock in hydration.  
The set also includes comfrey cleanser cum toner, papaya seed scrub, cucumber gel, peach massage cream, orange anti-tan pack and oil-free moisturising gel.
Image: Courtesy Nykaa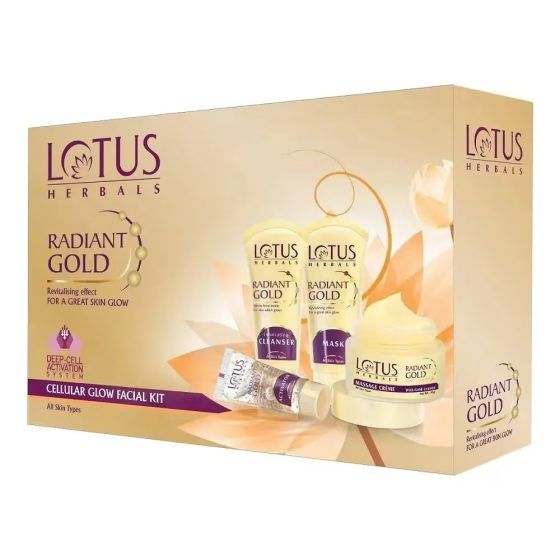 The Lotus Herbals radiant facial kit is the one for you if you want an instant glow. With a special massage cream containing gold flakes, the set also comes with a gold mask that helps restore shine to dull skin. Additionally, the products have the goodness of horse chestnut and papaya that keeps skin supple. 
The kit is completed with an exfoliating cleanser and activator. 
Image: Courtesy Nykaa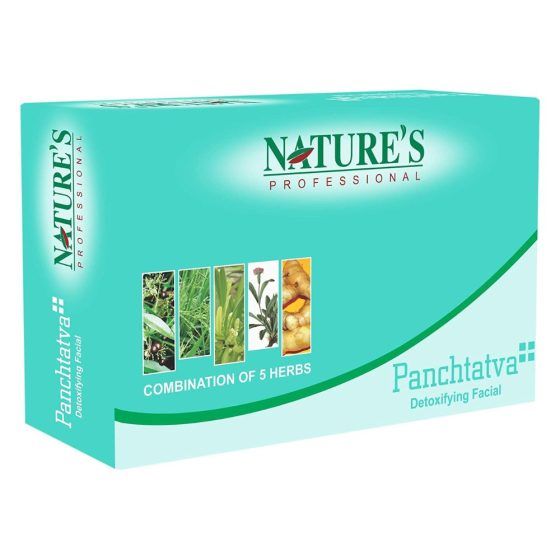 Ayurveda is well-known for its healing properties. You can try the Panchtatva facial kit to benefit from the goodness of herbs in your skincare regime.
The kit contains a  cleanser that helps deep clean your pores. The Panchatatva potli mixture is made of manjishtha powder, jatamansi powder, and acrrot seed powder that helps improve complexion. The kumkumadi massage cream renders the facial skin firm. 
The telum in the set is an amalgamation of oils like sunflower oil, geranium oil, groundnut oil, almond oil, kesar and milk that intensely hydrates the skin. Completing the treatment set, the clay pack nourishes and protects your skin.
Image: Courtesy Amazon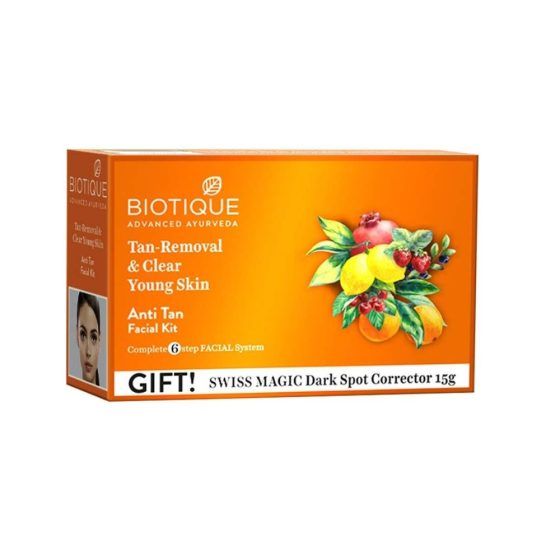 This facial kit is formulated to remove sun tan and hyperpigmentation. It contains a gel cleanser made with honey and turmeric. The papaya scrub comes with the goodness of walnut. Furthermore, the dandelion serum in the pack has botanical extracts to soothe and nourish the skin, while the morning nectar lotion made of ghritkumari or aloe barbedensis aids in adding lustre to your skin.
The fruit pack helps tone the skin, and comes with a special Swiss dark spot corrector — made with a concentrated formula — that eliminates dark spots, hyperpigmentation and signs of premature ageing. However, the corrector is to be applied only to specific areas.
Image: Courtesy Amazon
(Prices of the products mentioned in the story are subject to change)
(Hero Image: Courtesy Polina Kovaleva/Pexels; Featured Image: Courtesy Polina Kovaleva/Pexels)
Frequently Asked Questions (FAQs)
Question: Can I use a facial kit if I have acne or other skin conditions?
Answer: You can use specially formulated facials for acne or other skin conditions. Ayurvedic facial kits and pearl facial kits are recommended for people with acne. However, take care not to scrub your face too harshly. It is also a good idea to consult a dermatologist prior to testing new product.
Question: What are the best facial kits for men?
Answer: Men can opt for charcoal facial kits that deep cleanse the skin. Green tea facial kits and de-tan facial kits are also suitable for men.
Question: Are at-home DIY facials as effective as salon treatments?
Answer: Yes, DIY facials are as good as salon treatments. Make sure to invest in a quality product and follow all the steps mentioned in the product package rigorously.
Question: How long does a facial take?
Answer: From cleansing to moisturising — a facial can take up to one hour.
Question: How often should I use a facial kit?
Answer: It is recommended to use a facial kit every three to four weeks.